Effluent Management Course and Workshop
August 19-20, 2013
9am – 5pm
Ascott, Makati City
Fee: Php 10,000.00 / person plus 12% VAT
Early Registration Payment: Ten-Percent (10%) Discount if PAID thirty (30) days before the training date
Group Discount: Five-Percent (5%) on Three (3) or More Participants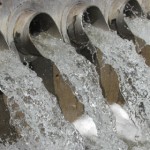 Companies do not see this very important asset to be effectively managed until issues arise which causes the company to receive fines from the regulators because it does not meet the Clean Water Act effluent standards. There are many instances this issues could have been easily avoided if there were effective systems and procedures inplace to prevent such incidents. "Prevention is always better than the cure!"
Objective of the Course:
To understand system, operation and maintenance.
Safety for the system.
How will your drainage system cope with fire scenarios, typhoons and accidents like spills and leaks into the system.
Who must attend:
Pollution control Officers
Members of the Occupational Safety and Health Committee
Production and Maintenance Supervisors, Engineers, Team Leaders
Course Outline
How Important is your effluent quality to the company?
Effluent Standards and how it affects your end of pipe.
Drainage networks how should we manage such systems.
What are the Chemicals of Concerns going into your drainage systems.
How do this Chemicals of Concern affect your system and its capacity to meet the effluent standards?
Housekeeping to most important tool to manage and keep your system at high rate of efficiency.
Types of effluent stream segragations and their importance.
Wet weather and dry weather management
The first flush and how to manage this condition
Fire fighting scenarios and how it will affect your drainage system.
Typhoon scenario and its effects on your drainage system
Assuring an effluent water representative sample
What are the parts of a drainage system
Sludges are hazwastes generated in the system.
Effluent treatment starts at the source and not at the end of pipe.
Protect your soil and groundwater through effluent management
Drainage safety practices
JAMES ELISEEFF
Mr Eliseeff was a graduate of BS Chemistry at the De La Salle University and an MS in Environmental Management.
He worked for Shell in the Philippines for the past 27 years from year 1982 to 30 June 2009 in varied positions in refining 17 years at the Shell Pililla Lubeoil Refinery and 10 years in Shell Oil Products Distribution Business Countrywide. My last position was the Project Manager for the completed (8.0 M USD) Chemicals remediation project at Shell Pandacan Installation for the Oil Distribution business. His job required orchestrating four (4) multinational contractors and three (3) local contractors in the demolition of surface and subsurface facilities, excavations and managing a project with numerous HSSE (Health, Safety Security, Environment) critical aspects to achieve on time, on budget and no HSSE incidents.
He has built up a cross sectional pool of knowledge / experience encompassing major aspects of the refining and Oil Products business activity in:
HSSE
Refinery Process Unit / Operations technologist
Refinery Utilities and Power Plant Operations Technologist
Project engineering and Management
Environmental Officer for Oil Products Distribution
Environmental Officer for the Pililla Refinery
Regulatory Environmental Policies
Manufacturing Management Systems (ISO 9002)
Environmental Management System ( ISO 14001)
Refinery Operations senior Tech A
Normal Operations / start Ups/ Shutdowns/ emergency Procedures
Trainor for refinery / utilities Operations staff and Terminal staff / HSS and Environment
Trainor for Distribution staff on Health, Safety, environment for the 24 terminals country wide
Refinery Energy Efficiency and Loss Monitoring
Refinery Feed water treatment for Utilities, Boilers and Power Plant Technical Supervisor
Banco de Oro (BDO)

Account Name: AGUILA GROUP COMPANIES (AGC) DEVELOPMENT CORPORATION

Account Number: (Peso) 00 222 800 0844

Bank Address: East Mansion Townhouse, Elisco Road, Sto Rosario, Pateros
United Coconut Planters Bank (UCPB)

Account Name: AGUILA GROUP COMPANIES (AGC) DEVELOPMENT CORPORATION

Account Number: (Peso) 00-123-002131-3

Bank Address: Aguirre Branch, 114 Pet Bldg., Aguirre St., Legaspi Village, Makati City