About
Aguila Group Companies (AGC) Development Corporation was incorporated as a management and business consultancy to assist and represent various international companies seeking business opportunity through joint ventures (JV's) and co-operation in the Philippines in the field of power, oil and gas, refinery, information technology and semiconductor/electronics technology, land, infrastructure and real estate development.
AGC Development Corp aims to provide quality technical services from consulting, management/business and engineering and testing expertise with the collaboration of foreign partners and principals.

CORPORATE VISION
Be a market leader in the areas of testing, analysis, inspection and calibration including training and certification.
Be a strategic third-party partner and laboratory service provider
Be able to service the needs of multi-sectoral industry of power, oil/gas, refinery, semiconductor, food, aviation.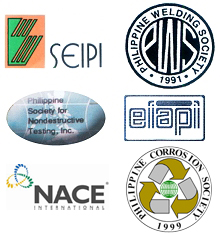 Our company's acceptance in the following associations and societies, namely the Semiconductor And Electronics Industry of the Philippines (SEIPI), Electronics Industry Association of the Philippines (EIAPI), Philippine Corrosion Society (PhiCS), Philippine Welding Society (PWS), and Philippine Society for Non-Destructive Testing (PSNT), signifies our intention to get involved and committed in the pursuit of providing effective solutions.
Foreign Partner(s):
SETSCO SERVICES PTE LTD, Singapore
NACE INTERNATIONAL, USA